Celebrate Your Health
Schedule An Appointment Today
Phone: (706) 227-8999
Fax: (706) 227-6118
Address:
1181 Langford Drive,
Building 300 | Suite 101
Watkinsville, Georgia 30677
Map to our location
Hours:
8:00am to 5:00pm
Monday – Friday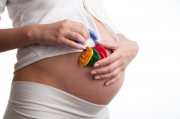 Obstetrics & Gynecology
We provide services for women in all walks of life, from annual gynecological exams to obstetrics guidance through pregnancy, from infertility treatments to menopause and beyond. To find out more, visit our procedures and services listing or contact us directly.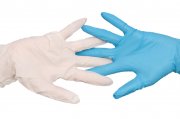 Our Providers
We are committed to providing the best health care experience possible – and we think this shows in our choice of experienced health professionals. All of our physicians are currently Board Certified and Fellows of the American Congress of Obstetrics and Gynecology.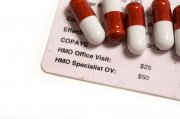 Insurance & General Info
Not sure what to complete before coming in for an appointment? Want to know if your insurance is accepted? Visit our Resources page for forms and insurance information. We will also be happy to answer your questions directly at 706.227.8999.
Welcome to our Office
Women's Center of Athens is a group practice providing care to women of all ages in both Obstetrics and Gynecology. The physicians practicing Obstetrics and Gynecology are Melissa Anderson, M.D., Melissa Halbach, M.D., and Camille McPherson, M.D. All of our physicians are board certified by The American Board of Obstetrics and Gynecology. In addition, our physicians hold current fellowship status with the American Congress of Obstetrics and Gynecology (F.A.C.O.G.). We have an experienced, board certified nurse practioner; Natalie Romines, CNP, available to meet your needs as well.
We trust the Obstetric and Gynecology care provided by WCA will be a positive experience and we will always listen to your concerns. We appreciate your confidence in our practice, are accepting new patients, and hope you will make referrals of your friends and family to the Women's Center of Athens.
Please register through our "SECURE PATIENT PORTAL" above to take advantage of this valuable resource. You can email our staff directly with appointment requests, clinical questions, surgery scheduling questions and prescription refill requests. We can also post your laboratory and PAP results here for you to view and download for your own records. We encourage you to be an active participant in your healthcare.
Preventive Care
Regular exams help catch potential problems early and could even save your life. Get your pap test and breast exam at regular intervals. Make an appointment today!
Breast Cancer
An estimated 1 in 8 women in the U.S will develop breast cancer in their lifetime. Learn what to watch out for at your next visit. Remember, catching potential problems early could save your life! Schedule your breast exams regularly and get your mammagrams done on time.